Location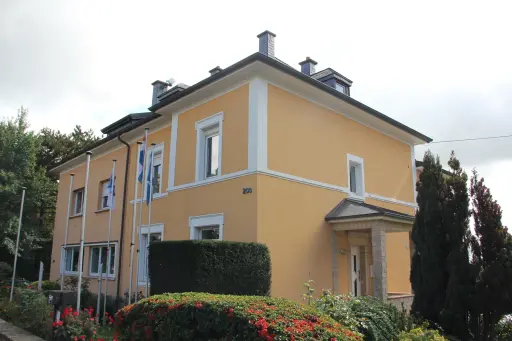 Our main office is situated at 205, route d'Arlon in L-1150 Luxembourg. The office is easy to recognize through its great number of flagpoles in the front garden.
We are close to the CSSF and opposite the national stadium, on the way heading to the city center.
We have parking space for clients available on our grounds. If you arrive by bus, you may use busstop which is only a few meters away from our office.
Walking distance from the city center's Place de l'Etoile is 8 minutes.
Bus Lines
Rue de l'Ostende
11
16
22
801
802
811
812
821
822
823
824
904